5 Must Try Vegan Recipes for your Airfryer
Who says being vegan needs to be hard? All it takes is a bit of creativity to make some awesome dishes. To get you started, here are five main ingredients that you can incorporate into some delicious airfryer vegan recipes that will make your mouth water. These ingredients are versatile and taste great on their own, but they go to the next level when included in these recipes. The addition of an airfryer makes these scrumptious dishes a bit healthier, not to mention a breeze to make. Bon appetit!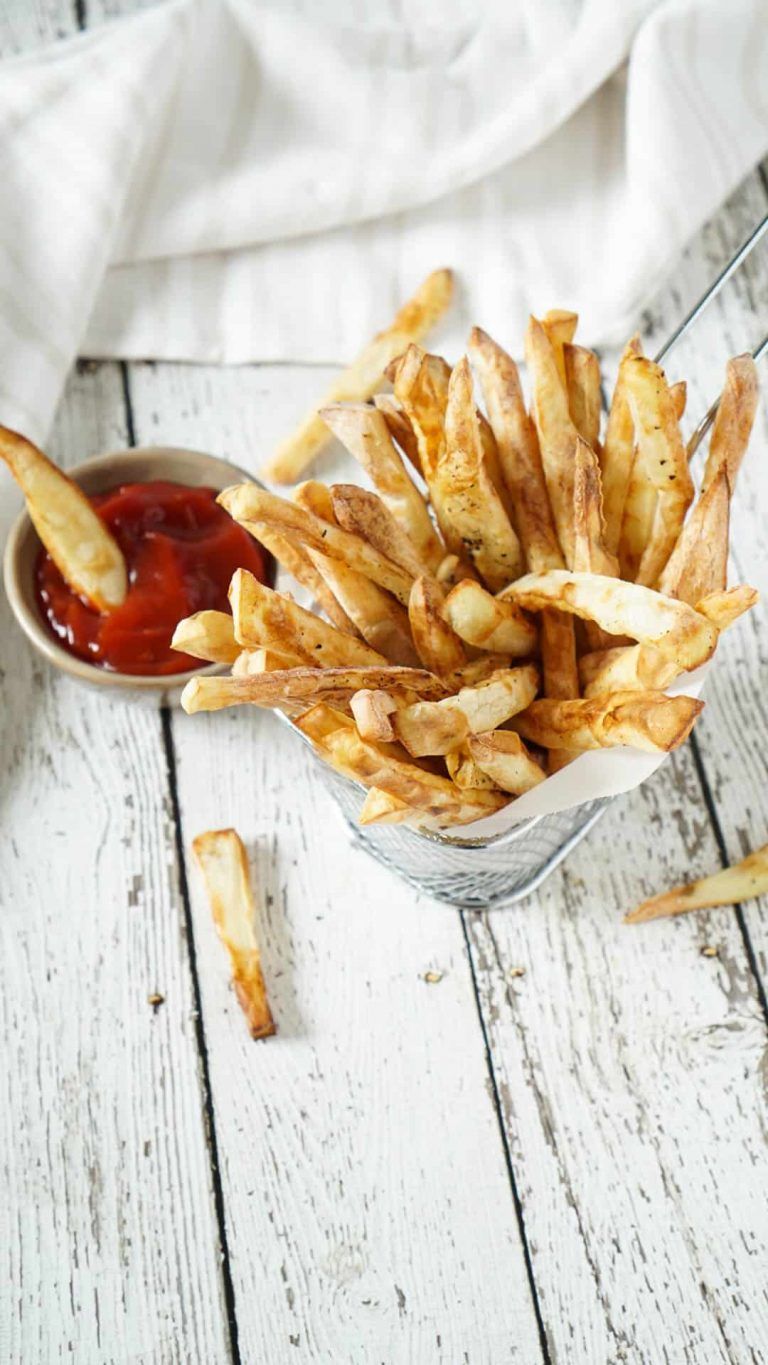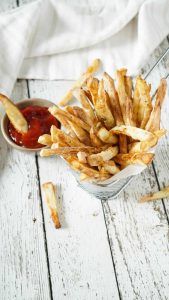 Vegetables are going to be the first thing vegans reach for, at least most of the time. An airfryer can turn ho-hum veggies into something crispy and delicious. Fries and chips might not be something people think about when they imagine healthy eating, but airfrying vegetables makes them light and crispy without the excess oil. Plus, venturing into something other than potatoes gives individuals more nutrients and adds more color to their diet. Consider these veggie fries and try switching it up with your favorite vegetables to create even more healthy vegan recipes.
Ingredients:
Assorted veggies, cut into bites or strips
Cooking spray
Flax egg (1 tablespoon flaxseed meal + 2½ tablespoons water)
Nutritional yeast, 2 tablespoons
Panko breadcrumbs, 1 cup
Rice flour, 1 cup
Water, ⅔ cup
Salt and pepper, to taste
Preparation:
Grab three small bowls. Fill the first with rice flour. Fill the second with a combination of the breadcrumbs, salt and pepper, and 1 tablespoon of nutritional yeast. Fill the third with a mixture of the flax egg, the water, and remaining nutritional yeast.
Lightly coat your airfryer with cooking spray. One by one, dip veggies in the flour, then the flax egg mix, then the breadcrumbs.
Place in airfryer and cook for 8 minutes at 380°F.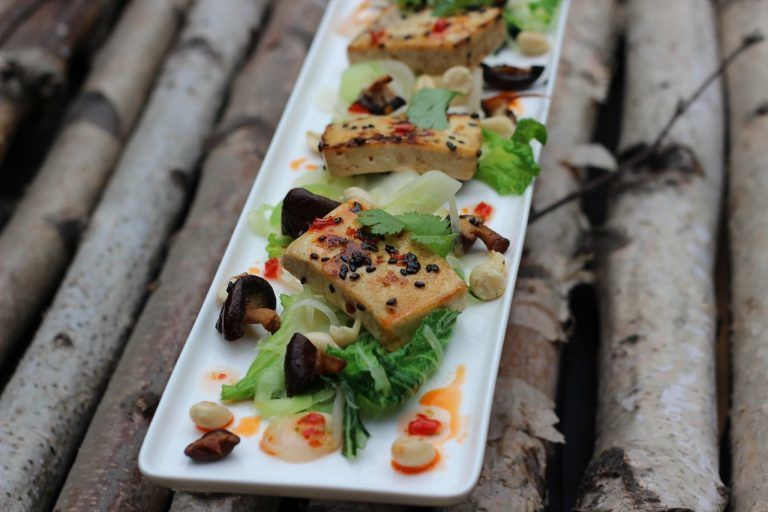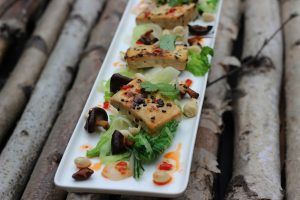 A major protein source for many plant-based eaters, it can also be incorporated into plenty of airfryer vegan recipes. Getting the tofu nice and crispy makes it ideal for adding to stir-fries, vegan tacos, or a breakfast scramble, as shown in this recipe. For a hearty brunch, you don't need bacon and eggs. Instead, give this yummy tofu scramble a try!
Ingredients:
Broccoli florets, 4 cups
Garlic powder, ½ teaspoon
Olive oil, 1 tablespoon
Onion, ½ cup (diced)
Onion powder, ½ teaspoon
Red potato, 2½ cups (chopped)
Soy sauce, 2 tablespoons
Block tofu, 1 (cut into 1-inch pieces)
Turmeric, 1 teaspoon
Preparation:
Combine the tofu, olive oil, turmeric, onion powder, garlic powder, soy sauce, and diced onions in a bowl.
In a separate bowl, combine the potatoes with the olive oil until potatoes are thoroughly coated.
Cook the potatoes in the airfryer for 15 minutes at 400°F.
Give the potatoes a shake, then add the marinated tofu (reserve remaining marinade) and cook for 10 minutes at 370°F.
Toss the broccoli in the remaining marinade, then add to the airfryer and cook 5 more minutes at 370°F.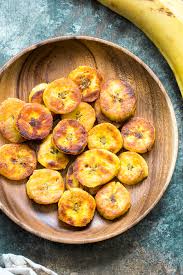 A staple in Latin cooking, fried plantains are a sweet and delicious treat for your taste buds. Plus, they're totally vegan and come out great from the airfryer. It's one of the simplest plant-based recipes out there, and can be a good substitute for a sugar-laden snack.
Ingredients:
Avocado oil, 2 teaspoons
Plantains (ripe), 2
Salt, ⅛ teaspoon
Preparation:
Peel the plantains, then cut them into slices about ½ inch thick. To make them pretty and authentic looking, cut at a diagonal.
In a bowl, combine the plantains with the oil and salt. Thoroughly coat plantains.
Cook in the airfryer for 8 to 10 minutes at 400°F.
Yes, you can cook fruit in an airfryer, too! This recipe is a spin on the old favorite, baked apples, only this one isn't a sugar bomb. Plus, it's entirely plant based. Come apple season, this will become one of your favorite healthy vegan recipes. If you want to make it less autumn inspired, you can replace the pumpkin pie spice seasoning for cinnamon.
Ingredients:
Gala apples, 4
Maple syrup, ¼ cup
Pecans, ¼ cup (chopped)
Pumpkin pie spice seasoning, 1 teaspoon
Raisins, 2 tablespoons
Rolled oats, ⅓ cup
Water, ⅔ cup
Preparation:
Core the apples without cutting all the way to the bottom. You can use a spoon to help you get all of the core flesh out so that you're left with a shallow hole in the center of the apple.
In a bowl, combine the rolled oats, syrup, pecans, raisins, and seasoning. Divide the mixture between the 4 apples.
Pour the water into a small, oven-proof bowl or dish that the apples will fit into it and place it in the airfryer.
Place the apples in the dish and cook in the airfryer for 15 minutes at 340°F.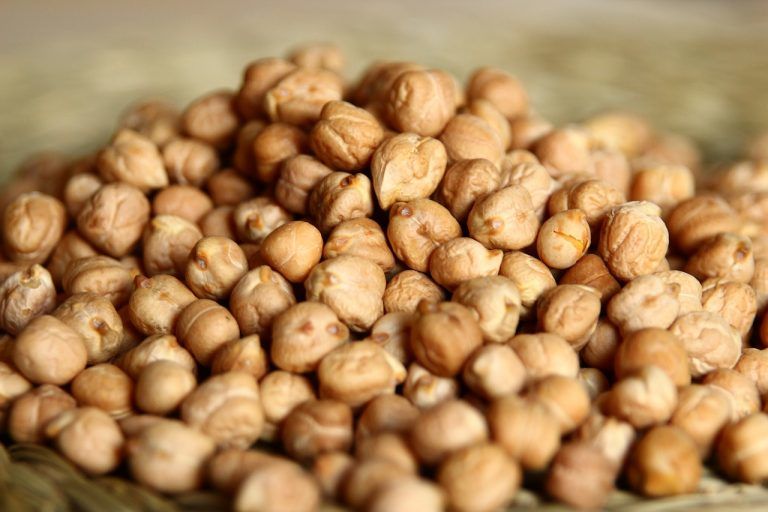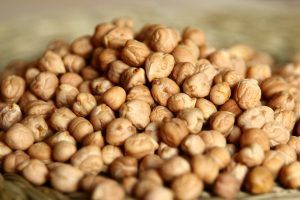 Another great vegan protein source, chickpeas taste awesome when air-fried with a bit of paprika, or you can combine them into this "chicken nugget" recipe. Trust us, even your meat-loving friends will wolf these down!
Ingredients:
Apple cider vinegar, 1 tablespoon
Aquafaba (chickpea water), 3 tablespoons
Chickpeas, 1 (15 ounce) can
Corn flakes, 1¼ cup (crushed)
Garlic, 2 cloves (peeled, minced)
Nutritional yeast, 2 tablespoons (divided)
Onion powder, 2 teaspoons
Quinoa, ½ cup (cooked)
Salt and pepper, to taste
Preparation:
Line the airfryer with parchment paper to prevent the nuggets from sticking.
In a shallow dish, combine the corn flakes with 1 tablespoon of nutritional yeast.
Place chickpeas in a blender or food processor and pulse into a crumbly meal.
Add the cooked quinoa, apple cider vinegar, aquafaba, salt and pepper, garlic, onion powder and remaining nutritional yeast to the chickpeas in the blender. Pulse until combined.
Use a spoon to gather a tablespoon of the chickpea mixture and then form it into a ball or nugget shape. Roll each chickpea nugget through the corn flake mixture to coat. Then, place them in the airfryer.
Cook the nuggets for 6 minutes at 370°F.
Flip the nuggets, then cook for 5 more minutes at 370°F.
If you are looking for more great Vegan Airfry Recipes this is one we came across and would highly recommend! Very reasonably priced and boosts great reviews